Wireless Transfer App 3.0 Review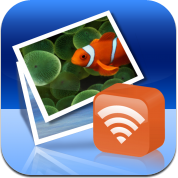 Wireless Transfer App by Shenzhen Socusoft Co., Ltd is an app that makes it easy to transfer videos and photos between iOS devices, or between your iOS device and your laptop or desktop computer.
The iTunes link: https://itunes.apple.com/app/wireless-transfer-app/id543119010
You don't need a wire to do the transfers; all you need to do is to hook up your devices or computers under the same networks. You can even use Personal Hotspot on your iOS device if there's no network available.
You can transfer an unlimited number of files; as many as you want. There is the option to remember those files that have already been transferred, which helps if the transfer process gets interrupted. Skip the ones that have already been transferred, which will save you time and keep you from having duplicate copies.
This app is especially helpful when you want to transfer your whole library of photos to a new device or computer.
You can look at the files, decide which ones to transfer, select, and download. When downloading from your device, you'll be asked to set up a password and authorization.
You can transfer RAW format photo files and EXIF Info is preserved.
Wireless Transfer app was updated to Version 3.0 on February 9, 2013. The update made several changes, including improving the interface and stability of transfer.
I love how easy it is to get all my photos from one device or computer to another. I especially liked that I could use my iPhone's Personal Hotspot to make the transfers.
For: iPhone 3GS, iPhone 4, iPhone 4S, iPhone 5, iPod touch (3rd generation), iPod touch (4th generation), iPod touch (5th generation) and iPad with iOS 4.3 or later.
Source from http://www.apppicker.com/reviews/2013/2/10/Wireless-Transfer-App-app-review