Transfer Photos, Music, Contacts, Apps from iPhone to Samsung Galaxy S4
The brand-new Samsung Galaxy S4 has just started retailing. If you are an iPhone user, there's pretty good chance that you may be looking at switching over. Switching from iPhone to Galaxy S4 isn't as easy as simply picking up the new phone. At least, you may want to get photos, music, contacts, and more moved over. How can you do this easily and quickly? Let's take a look.
Transfer Photos from iPhone to Samsung Galaxy S4
You can use Dropbox's Camera Upload feature to upload the photos in your iPhone Camera Roll to your Dropbox account. Then download and install the Dropbox app onto your Galaxy S4. Open the app and login your Dropbox account, and now you can browse all your iPhone photos on your new phone.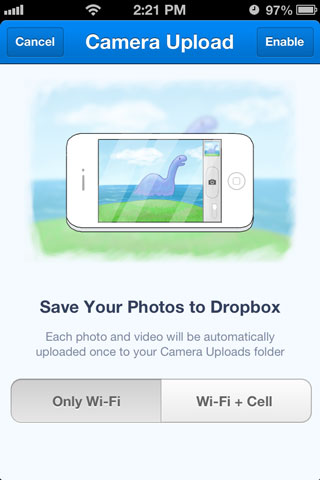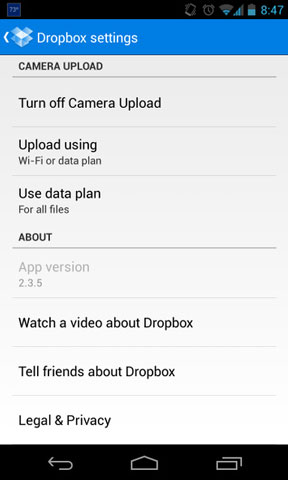 You can also download Wireless Transfer App to your iPhone to get all your iPhone photos transferred to your computer first. Then hook your Galaxy S4 up to your computer via a USB cable and use a file explorer to copy the pictures over to the phone. It will automatically recognize them and show them in the Gallery app.
Transfer Music from iPhone to Samsung Galaxy S4
There are a few ways in which you can transfer your music over to your Galaxy S4. Google Music is a good option. Users using any operating system can download the Google Music Manager and have it upload all of your music from any source, including iTunes. Once it's all uploaded, you'll be able to see it all on your Samsung Galaxy S4′s music app, ready for playback.
In case Google Music doesn't work, you can also check out this article how to transfer iTunes music to Samsung Galaxy Note II. It also works with Samsung Galaxy S4.
Transfer Contacts from iPhone to Samsung Galaxy S4
To move contacts from iPhone to Galaxy S4, you can simply let your Google account help you. As Galaxy S4 can synchronize contacts with your Google account, you can enable Contact sync to Google on your iPhone, and your contacts will appear on your S4.
So how to enable Google Contacts sync on your iPhone? Go into your Settings app, choose Mail, Contacts, Calendars, then tap on Add Account. There, choose Other, followed by Add CardDAV Account. You'll then need to enter "google.com" for the server field (minus the quotes), and your full email address in the user name field, followed by the Google account's password in the password field and a useful description in the description field. Tap on Next and then make sure that the Contacts option is turned on. Google should now be receiving your complete contacts!
Transfer Apps from iPhone to Samsung Galaxy S4
If you're looking to transfer apps, you're out of luck. As iOS and Android are two entirely different platforms that are built in completely different ways, you cannot take an iOS app and move it over to Android. For this, you'll need to go app by app and download the identical version for Android or a similar replacement if the app is an iOS exclusive. However, if you've paid for a lot of apps on iOS, the good news is that a lot of the same apps are available for free (although they will instead be ad-supported). Once you've downloaded all the apps you'd like, you won't have to worry any more. If you ever have to switch to a different Android device, it will automatically check your Google account to see which apps it should reinstall for you.