iOS Wireless Transfer App Free on App Store for 3 Days
Here's good news for you. Wireless Transfer App, the most popular app developed by Socusoft, is now available for free on the iTunes App Store. It is a time-limited free offer which is live for 3 days. Previously, you had to pay $1.99 for it.
Using Wireless Transfer App, you can transfer photos and videos from one iOS device to another as well as exchange photos and videos between computer and iOS devices. Wireless Transfer App lets you sync video files to iPhone/iPad without iTunes or cable. It is also useful when you want to share iPhone/iPad captured photos and videos with your family and friends.
The iTunes Preview Link: https://itunes.apple.com/us/app/wireless-transfer-app/id543119010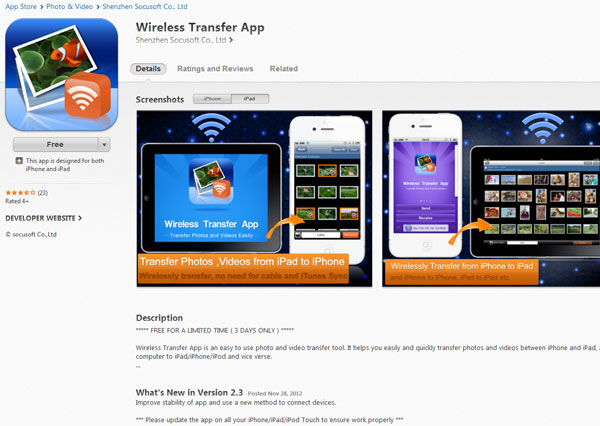 Wireless Transfer App is also free available for Windows and Mac.