Play Dropbox Video Files on iPhone
Like SkyDrive, Dropbox is also a file hosting service that offers cloud storage and file synchronization. It provides client software for Microsoft Windows, Apple Mac OS X, Linux, Google Android, Apple iOS, BlackBerry OS, and web browsers. Dropbox allows users to create a special folder on each of their computers, which Dropbox then synchronises so that it appears to be the same folder with the same contents regardless of the computer it is viewed on. Files placed in this folder are also accessible through a website and mobile phone applications.
If you placed several video files within Dropbox and now you want to play them on your iPhone, you first need to download and install Dropbox iOS app onto your iPhone. When the sync is done, you can tap any of them to start playing.
The video files won't be played immediately after you tap them. Rather, it will buffer for some time. The buffer time depends on the file format, the file size, the resolution, etc. So, if you cannot tolerate the buffer time, or if some certain video files cannot be opened within Dropbox for viewing, you can follow the steps below to play Dropbox video files on your iPhone:
How to Play Dropbox Video Files on iPhone?
1. Download and install Video Converter App onto your iPhone.

2. Run the app. Tap the + button on the top left and choose to import videos from Dropbox.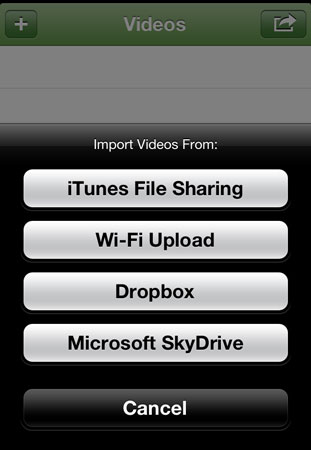 3. Log in to your Dropbox account and allow Video Converter App to access your files in Dropbox.
4. Choose video files in your Dropbox for loading into Video Converter App.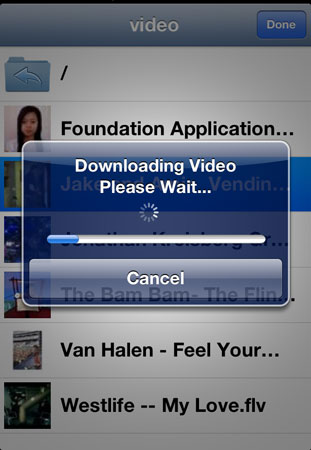 5. The downloaded video files will be listed in the Video Source tab. Tap the Convert Now! button to start to convert them.
6. The converted video files will be listed in the Converted Video tab. Tap to choose to play them.