How to Convert MTS on iPhone
What is MTS?
High-definition MPEG Transport Stream video format, commonly called "AVCHD"; used by Sony, Panasonic, and other HD camcorders; based on the MPEG-2 transport stream and supports 720p and 1080i HD video formats.
When you record video footage by an AVCHD digital camcorder, the captured footage appears as an MTS video file, a format most media players and video-editing programs don't recognize. If you have MTS video files that you want to use with computer applications or transfer to a media device, you must first convert the files to a more common video format, such as AVI, MP4, WMV, etc.
How to Convert MTS for Play on iPhone?
What if you want to play MTS videos on your iPhone? With Video Converter App, you can easily transfer MTS videos from your computer to iPhone for conversion and playback directly.
1. Download and install Video Converter App onto your iPhone.

2. Transfer MTS videos from your computer via WiFi with a web browser.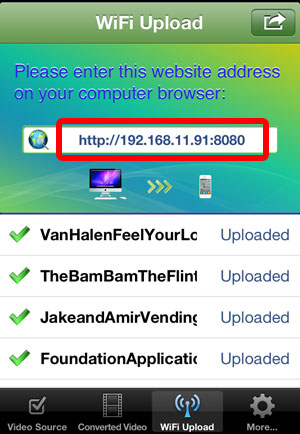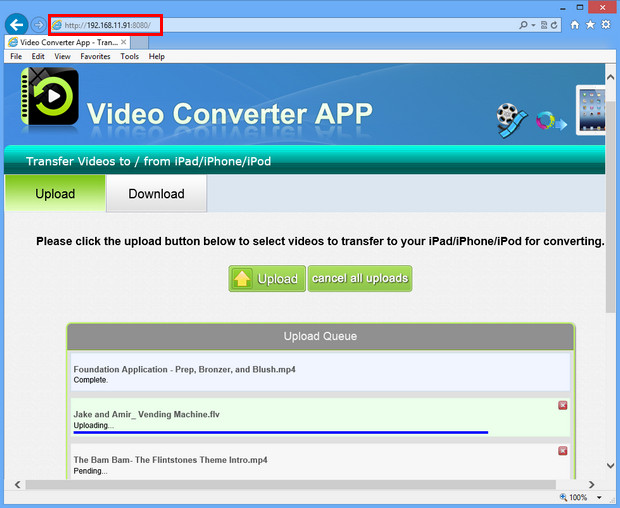 3. Get the uploaded MTS files converted.
4. Play the converted video on iPhone.
Learn more about how to convert video on iPhone using Video Converter App >>