How to Transfer Video from iPad to Computer
In this post, I'd like to show you how to transfer videos (video clips recorded with iPad camera app) from iPad to computer. The only tool you need is Wireless Transfer App for iPad. This app lets you transfer videos from and to iPad (iPad 4, iPad mini, the New iPad, iPad 2, iPad 1) with ease. There is no need for iTunes or cable. It transfers video files from iPad to computer via Wi-Fi.
Transfer Video from iPad to Computer
1. Download and install Wireless Transfer App to iPad

2. Make sure iPad and computer are under the same Wi-Fi network.
3. Run Wireless Transfer App on iPad.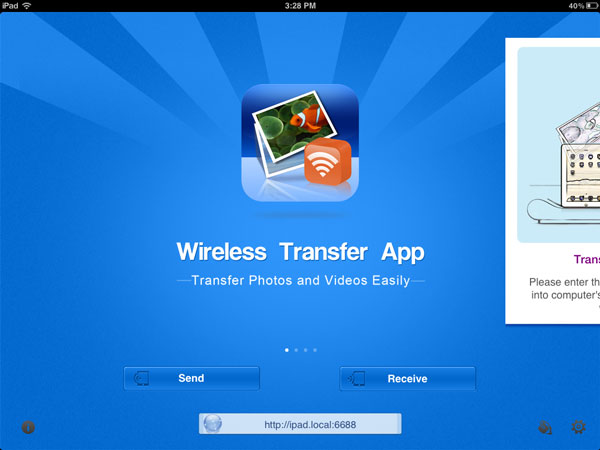 4. Find the http address at the bottom of the screen.
5. Open a web browser in your computer and type the address exactly as that appears on your iPad (including the colon and the following port number).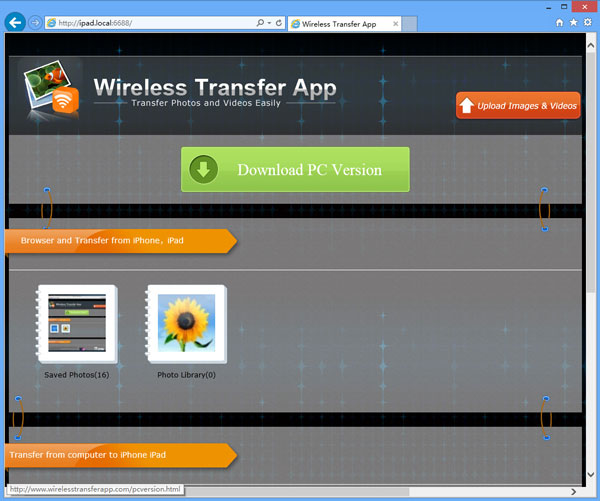 6. The browser will list all the photos and videos in your iPad.
7. Select and download the videos you want to transfer to your computer.
Done.