Compress iPhone 5 Video Size from 1080p to 720p
I took videos with my iPhone 5. I would like to upload them to YouTube, but they are so large in size that it takes several hours to do so. Are there any free or cheap applications that would reduce the size (resolution) of the video to make it smaller?

I have an iPhone 5 with only 16 GB storage. Videos in the camera roll will eat that up soon. I don't want to delete any of them. What can I do?
First, you may wonder why video clips captured with iPhone 5 take up so much of your device storage. It is due that the iPhone 5 records video in 1080p and you have no choice but to record video in 1080p (except that the front camera or FaceTime HD camera records 720p HD video at 30fps). The higher the resolution is, the larger the size of the captured video will be. You have to spare much iPhone 5 capacity to pursue very high video quality.
So do we really need the video at that high resolution? If you want the video clips to be uploaded to YouTube or emailed to your family or friends, there's no need to retain the 1080p video. You may also consider compressing the videos in the camera roll to save space if there's no enough storage left in your device.
In this post, I'd like to focus on iPhone 5. Now let me show you how to reduce iPhone 5 video size.
How to Compress iPhone 5 Video Size from 1080p to 720p or Less?
The only tool you need is Video Converter App for iPhone.
1. Download and install Video Converter App to your iPhone 5.

2. Run the app. Switch to the More… tab and tap Settings to change app settings.
Here, you can choose to keep original video files and copy converted video files to photo library, and set Video Quality and Video Size for the compressed video files.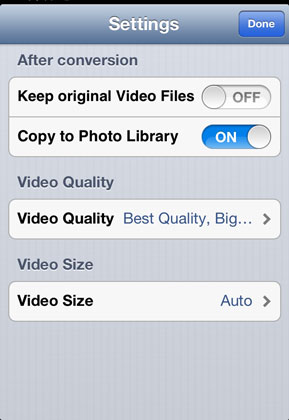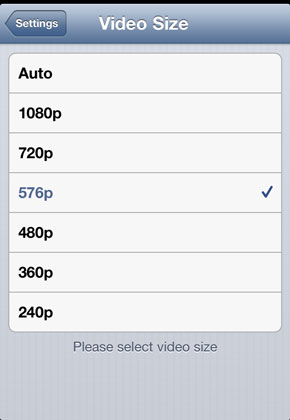 To compress iPhone 5 video, you can select 720p or less video size.
3. Switch to the Video Source tab. Tap the + button on the top left and choose to import videos from Camera Roll.
4. Tap the Convert Now! button to start to convert them.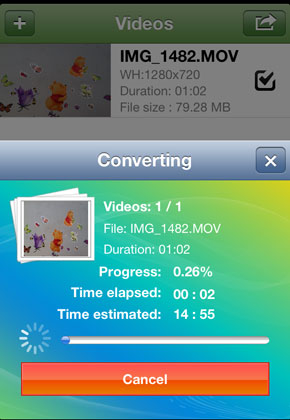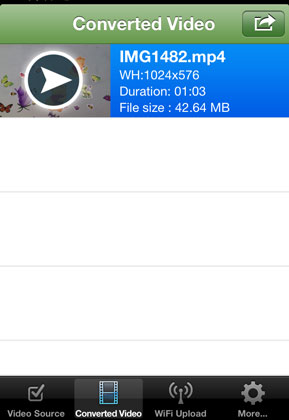 5. If the Keep original Video Files option is turned off and the Copy to Photo Library option is turned on, the converted video files will be saved to your photo library after conversion while the original video files will be deleted.
Now, you will get your video files in smaller size.