How to Burn YouTube Video to DVD FOR FREE
Many of us are fond of YouTube videos and would like to spend lots of our leisure time enjoying movies, TV shows, music videos, etc. there. It is really a great way to kill time. However, watching online YouTube videos requires that you have very smooth network connection. Otherwise, you will be frustrated by video buffering from time to time. Besides, you will be bombarded by beginning ads if there are a great number of short videos queued to be playing.
So how about watching YouTube video without Ads, loading and Internet? In this post, I'd like to show you how to download online videos from YouTube and burn YouTube videos to DVD offline for free.
The tools you need:
To download YouTube video using Free Video Converter, please refer to this post:
How to Free Download Videos from YouTube
Note:
The downloaded MP4, FLV or 3GP video files cannot be directly imported into Windows DVD Maker for burning. You will need to convert downloaded video to AVI first. When the downloading is done, select
Customized AVI Movie (*.avi)
from the
Profile
list and then set the
Video Codec
to
msmpeg4v2
as shown below.
How to Burn YouTube Video to DVD?
After the downloaded files are converted into AVI video, you can launch Windows DVD Maker and import the avi files into Windows DVD Maker for burning to DVD.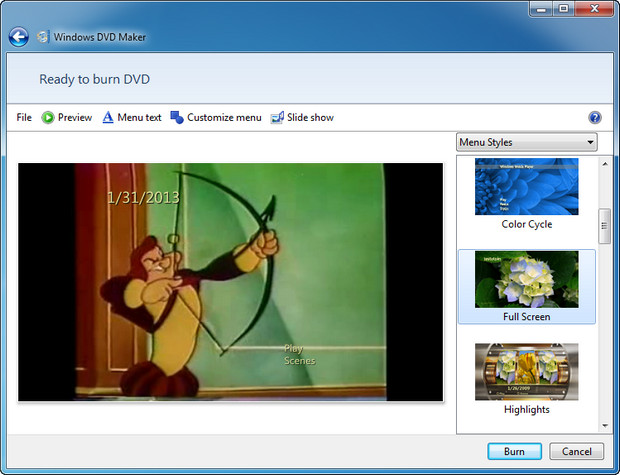 Done.