Free Ringtone Maker App for iPhone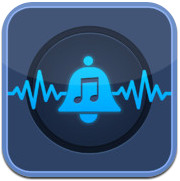 The Ringtone Maker App by Shenzhen Socusoft Co., Ltd is now available on the iTunes App Store for free. With this free iPhone ringtone maker, you will be able to create unlimited free custom ringtones on iPhone.
Ringtone Maker App allows you to make free custom iPhone ringtones using songs in your music library. Simply pick a song from your music library on your iPhone 3GS/4/4S/5. Swipe the audio wave to select a short clip. Then save your music as ringtone. It's that easy! You can also easily load music from your computer, Dropbox account or record your own voice.
The iTunes Link: https://itunes.apple.com/us/app/ringtone-maker-app/id640410532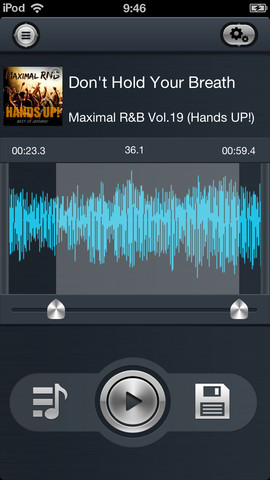 Free iPhone Ringtone Maker App Features
Create & save unlimited ringtones using your iPhone.
Convert any song from your music library to m4r ringtones on your iPhone.
Make ringtones, text tone, alerts from your music or sound clip.
Record custom sounds and save as ringtones.
Load music from your computer to iPhone through iTunes File Sharing.
Download music from Dropbox account to the ringtone maker app.
Select the start and end points with a maximum length of 40 seconds.
Selection of an exact time range accurate to 0.1 second.
Fade in and out effect.
Built-in Ringtones Manager makes the sharing and management of created ringtones much easier.
Transfer all ringtones to computer at once with iTunes File Sharing.
Upload ringtones to your Dropbox.
Share tones with friends & family via email.
Share ringtones with third party apps.
Ringtone Maker App is compatible with iPhone 3GS, iPhone 4, iPhone 4S, iPhone 5 and requires iOS 5.0 or later. Ringtone Maker App is free and available worldwide exclusively through the App Store in the Music category.