Winners of Clone2Go DVD Ripper Announced
The giveaway contest of Clone2Go DVD Ripper is over. This giveaway has received a total of 298 entries from 12 contestants. As promised, 10 copies of Clone2Go DVD Ripper will be presented to those with maximum entries. Now let me announce the winners. The lucky 10 winners are: Hovsep Avedissian, Victor, Kumaran Balachandran S S, Shavvan A. Burrell, Hania Balewicz, TorVic Limbo, Vinay Khatri, Elaine, Andrey Zvyagin, and Terry Green.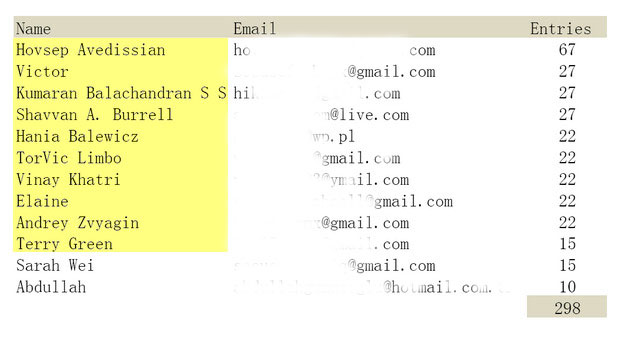 The license will be sent to these 10 winners via email within 24 hours.
We will launch giveaways from time to time. Please stay tuned for the next giveaway.